When you look at your home from the street, what is the most prominent feature? For most, it is the garage door. Your home's garage door can make or break the curb appeal of your home. If it is aging or in disrepair, it can drag down the value of your home. What is really exciting is that the newest residential garage doors available can do more than just make your home look fantastic. They are made stronger and are more insulated than those in the past, so they can be an integral part of your home's security and energy efficiency.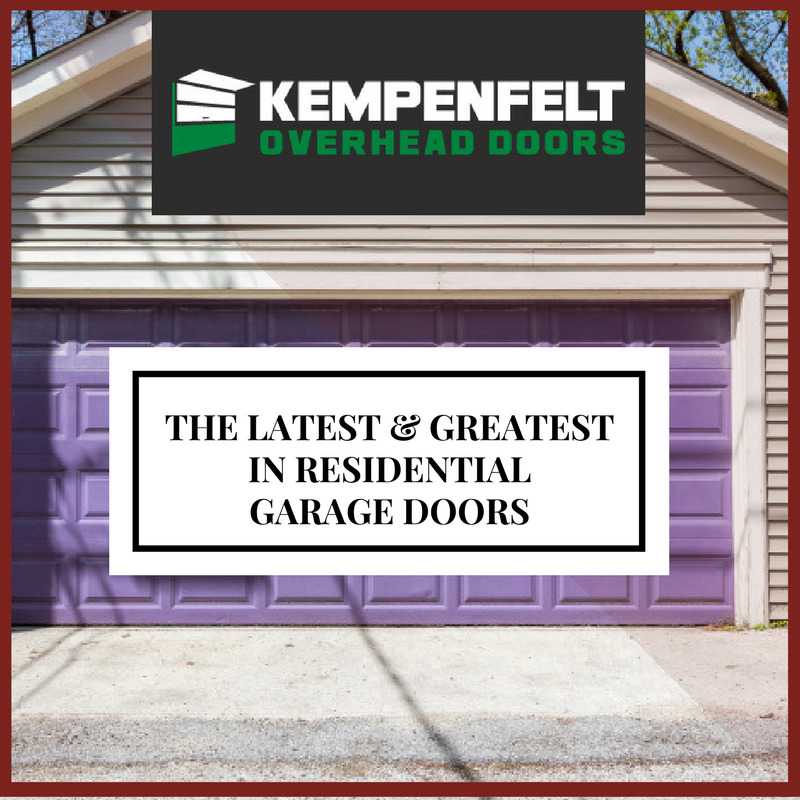 If you are thinking about ways to modernize your home, residential garage doors should be on your short list of renovations. You'll add tremendous value to your home and feel good about how your property stands out in your community. With the many options available in residential garage doors, you'll be able to get a look unique to you that reflects your personality and style. No longer will you need to paint your garage door a crazy colour (like purple!) in order to make a statement. You can choose something unique, yet classy.
If you would like to know more about the newest residential garage doors and openers, give us a call at Kempenfelt Overhead Doors. We have been providing the Barrie, ON area with quality garage doors for over 25 years, and we are confident that we have exactly what you are looking for. We usually complete installation or repairs in just one day!